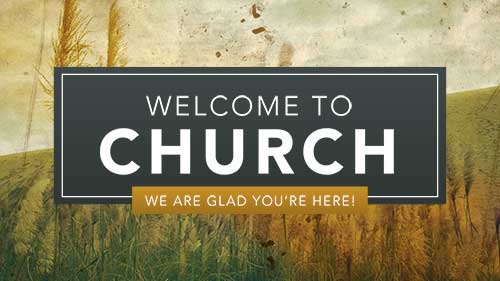 Welcome to the website of Summit Presbyterian Church in Stafford, Virginia! We are glad you decided to stop by and visit! My name is Dan Hrach (pronounced 'rock') and I have been pastor of Summit since July 10, 2012. I am truly excited about being in ministry with this wonderful church family – and we would love to have you come and see what God is doing at Summit! In my beginnings as pastor, we are trying to walk in – shine out – and live as the light of Jesus Christ to our church family, the community and the world around us. I believe you will discover this as you explore our website.
As far as Presbyterian Churches go, we are very young – founded in 1978. Yet our history is very rich, and God has been doing some wonderful things throughout our journey. Like most churches and people, we have had our 'ups and downs' – but the Holy Spirit has never left us, and our vision for the future is strong indeed. We are making sure that we are shining out what Jesus said: "I am the Light of the World" as we remember that he also said to his followers: "You are the light of the world!" At Summit we are striving to be that light and to shine out the true light.
The light shines from our worship, our music, our educational opportunities for all ages, our mission outreach near and far, our fellowship, and our stewardship. If you have any questions about Summit Presbyterian Church, or if you have any pastoral needs of any kind, please contact the church office or myself. We are pleased that you came by and explored who we are. Come back again – or better yet, join us for worship! May God bless you richly!
In Jesus' Love,
Rev. Dan Hrach